A few weeks ago, I was contacted by Jodi who wanted a cousin session on the beach by their family home! To say these kids were a dream is an understatement! We actually spent close to two hours laughing and cracking each other up!

We started with the formal photos at the house... and even talked the Grandparents into getting in a photo!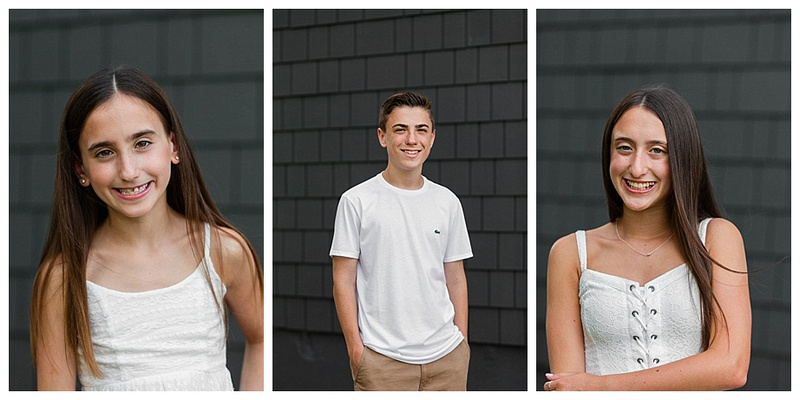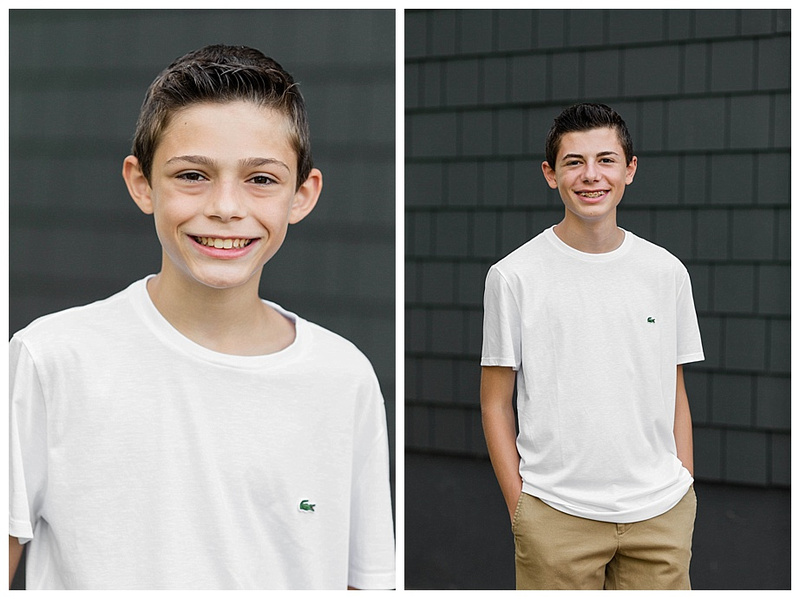 Then we headed over to the beach for some traditional shots that incorporated Baltimore Ave Beach!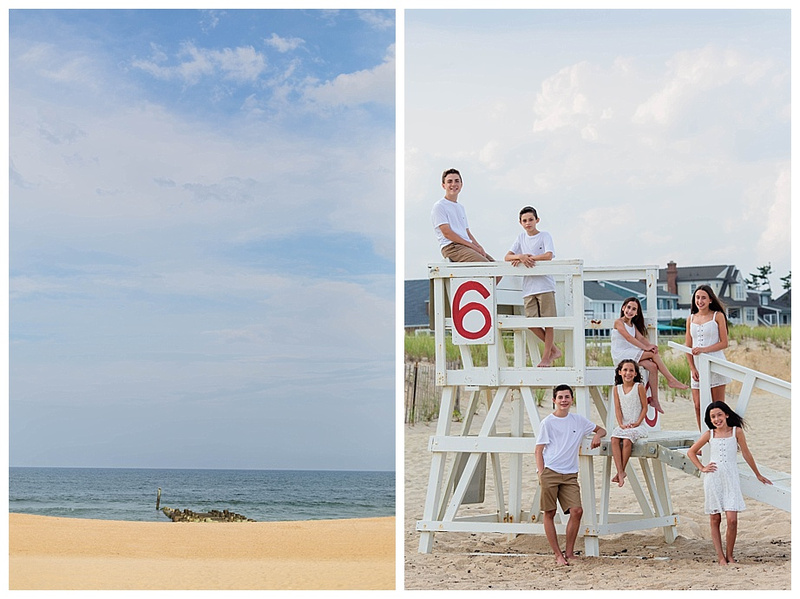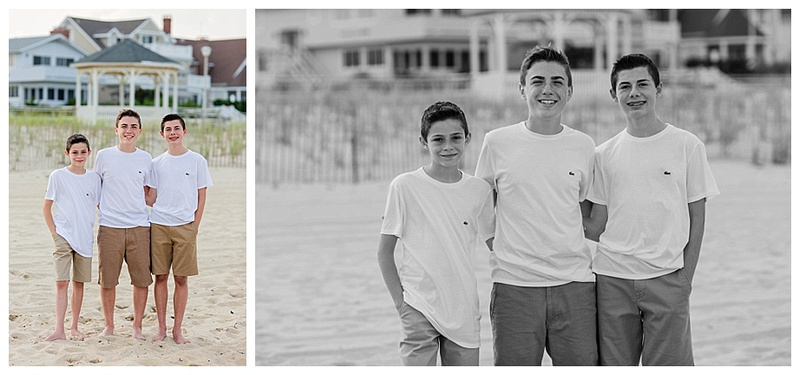 Once we finished up, we let our hair down... and embraced the water!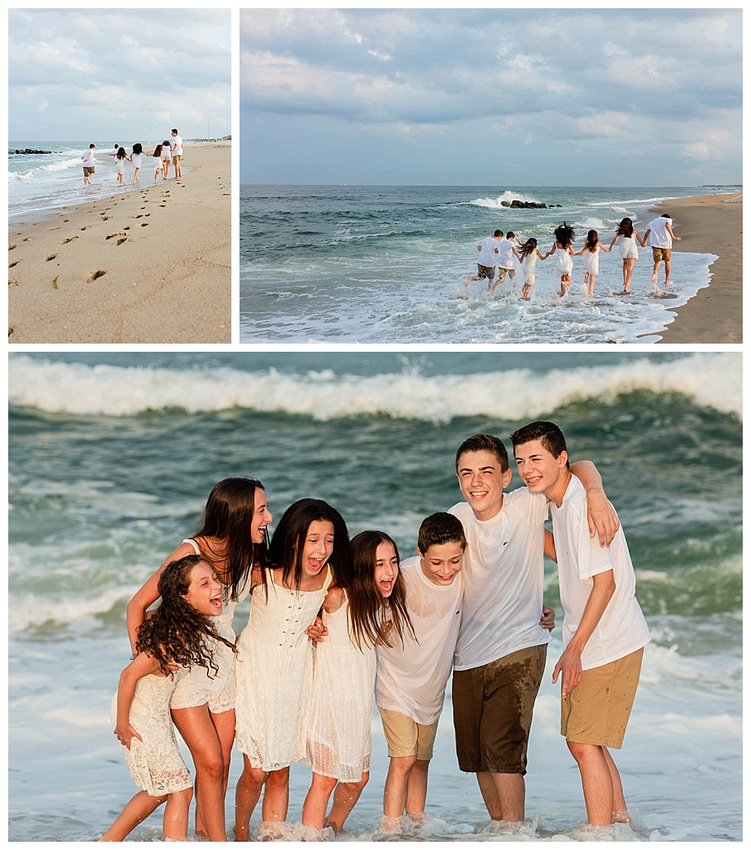 Thanks for trusting me to capture these sweet kiddo and their giant personalities! Enjoy Italy... and remember, TAKE PICTURES!!
---
How did you spend your snowy Saturday?

I could not have been more thrilled to get to hang out at the Schulers the morning after we got that gorgeous dusting of snow Friday night! I knew it would be the perfect backdrop for 3 generations of baking... and let me tell you, these Irish ladies can hang in the kitchen. Scones, shortbread, lemon curd, OH MY!!

Jason and Gillian recently overhauled their whole kitchen and now, it's modern and sleek with clean lines... and best of all WHITE!! I could move into this kitchen and live out my days in tranquil peace, y'all. Believe me, if you walked into this perfectly styled modern-meets-rustic home, you'd be nodding in agreement!

Even better than the decor, the house was filled with family and love. Gillian's parents, who spend half their time in Ireland and half their time in the Mother-in-law suite recently added onto Gillian and Jason's home, have settled in to spend the holidays with their daughters, sons-in-law, and grand kids. On went the aprons (NOTE TO SELF: BUY THE GIRLS AND I MATCHING APRONS) and off we went!

The girls got to baking, while Samuel poked his head in occasionally to help (lemon curd, I learned, was his JAM!) but mostly to keep us on our toes with his NERF guns, LOL. He even spent some time throwing the chocolate pieces into his mouth... and got one in! Not to brag, but I did too... ON THE FIRST TRY, HAHA!

Since Jason and Gillian are the brains and brawn behind their videography company, Awakened Films, you knew the video camera would make an appearance, and it did! The kids both had fun operating the camera. Teach them young, folks!

While the scones were cooking and the lemon curd was cooling, the whole family met in the great room for some snuggles on the couch and playing Jenga on the floor.

Next up, the whole family gathered around the most beautiful cement table from CB2 to enjoy their hard work. But first, we blessed the food! It was so sweet to watch this family interact and love on one another. Added bonus, Gillian's sister and her family arrived just as I was leaving to enjoy the yummy treats!

It was such a pleasure spending the afternoon with the Schuler/McVeigh family. I even got a jar of lemon curd to bring home. HOLY COW. I may or may not have eaten it before my family even knew it existed. But seriously, I hope in 20 years, they can look back on these pictures and be brought back to that snowy December afternoon surrounded by family and scones!
Until next time!

x K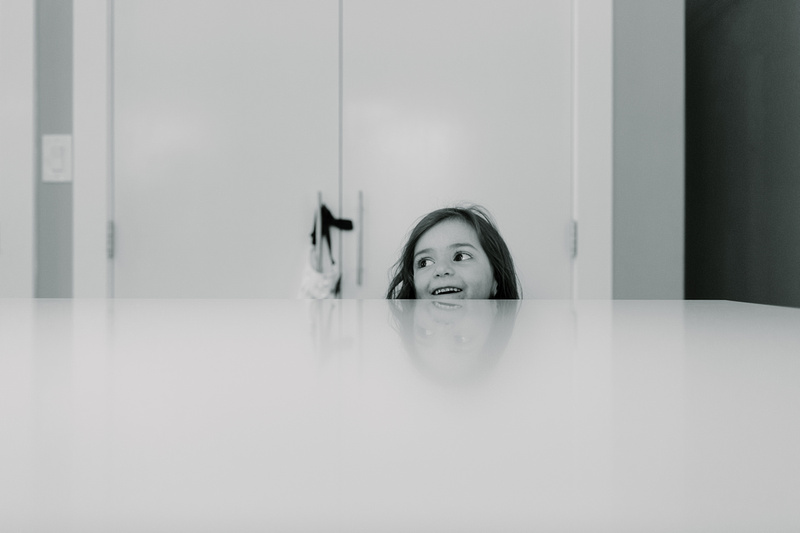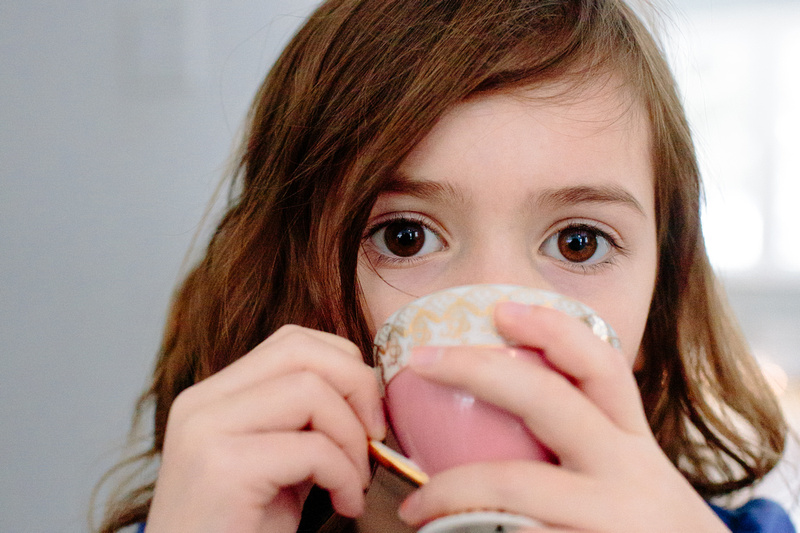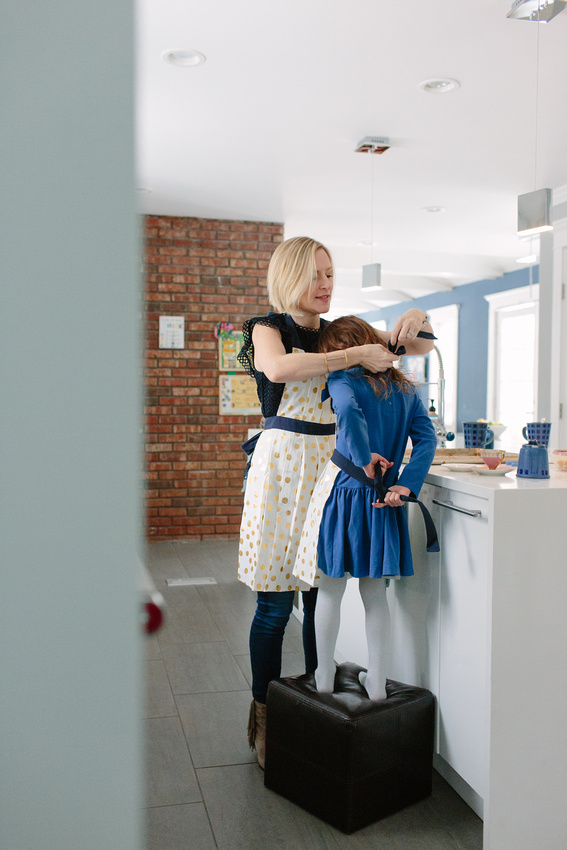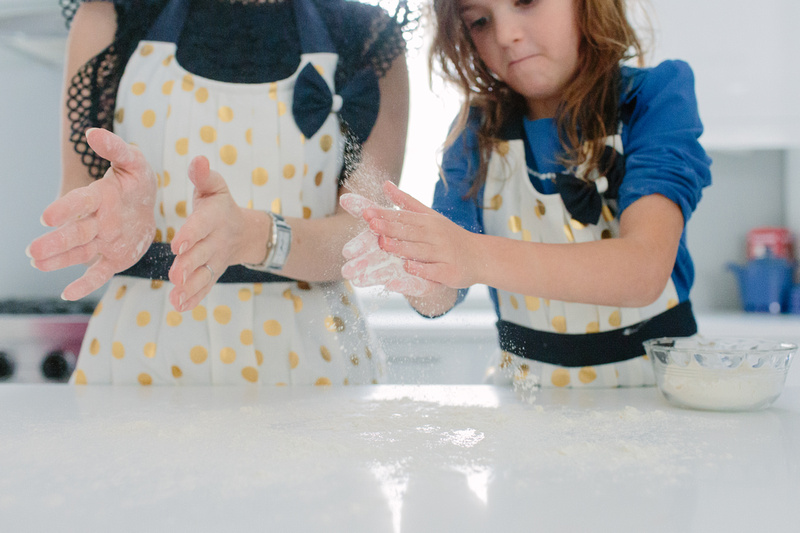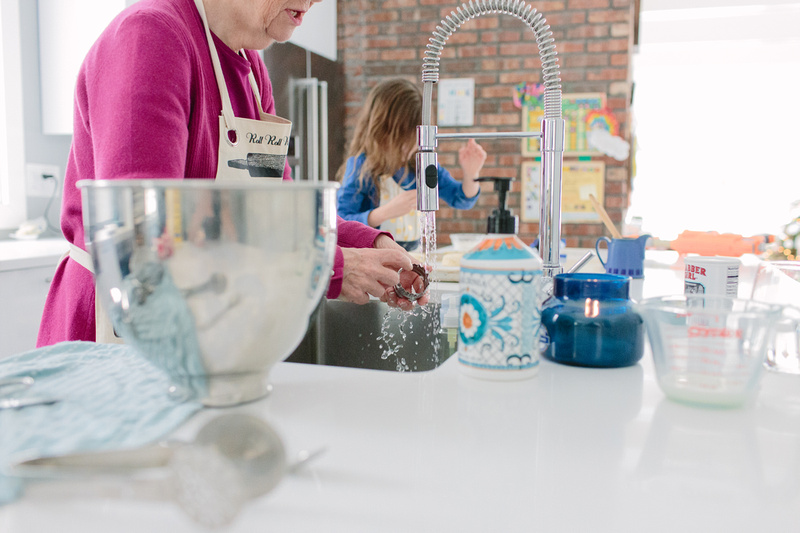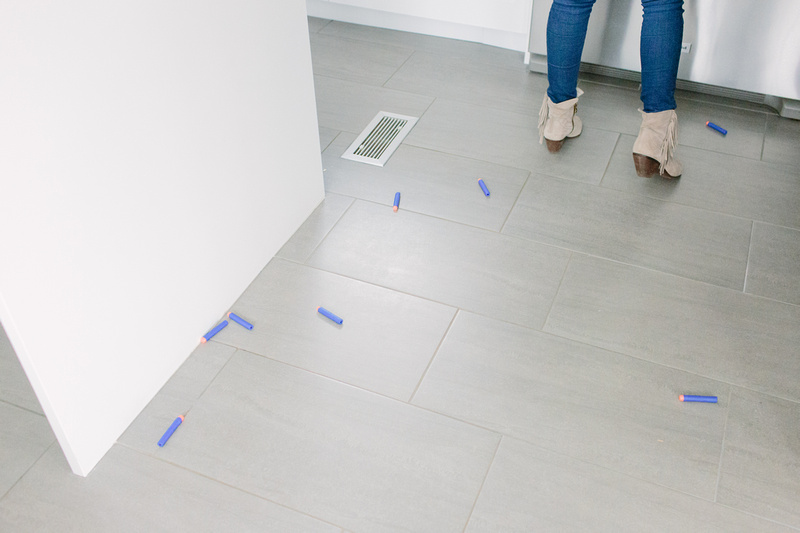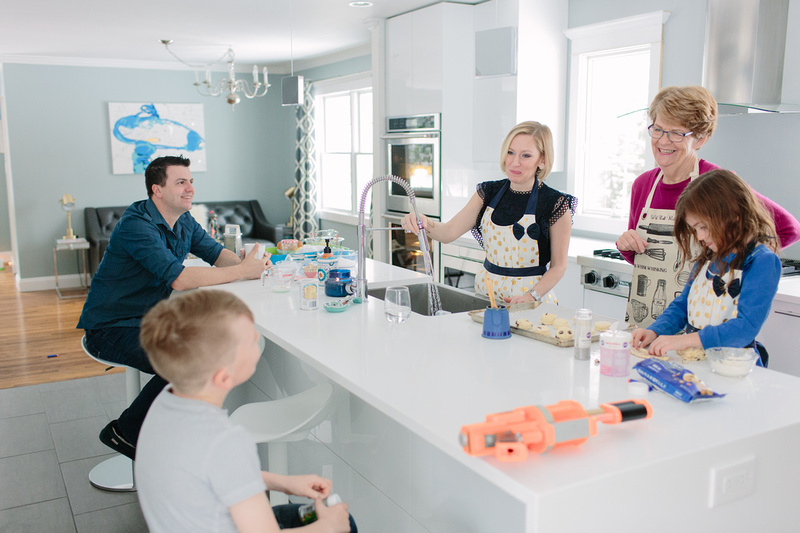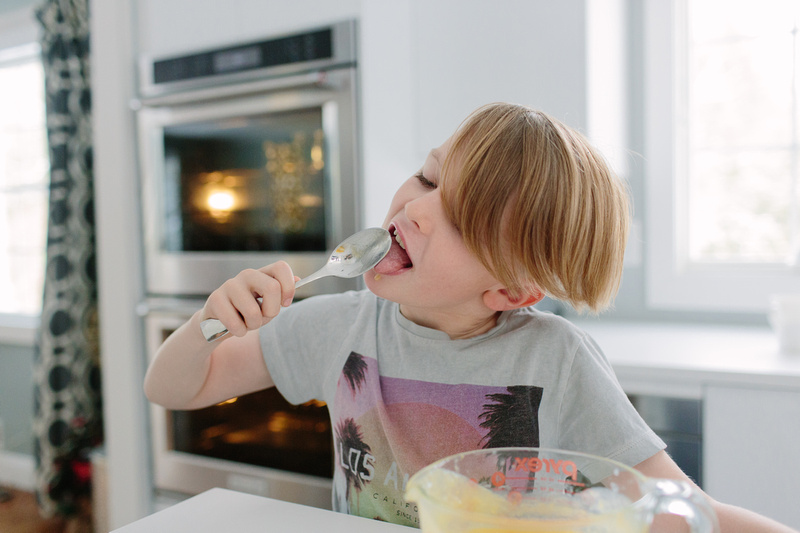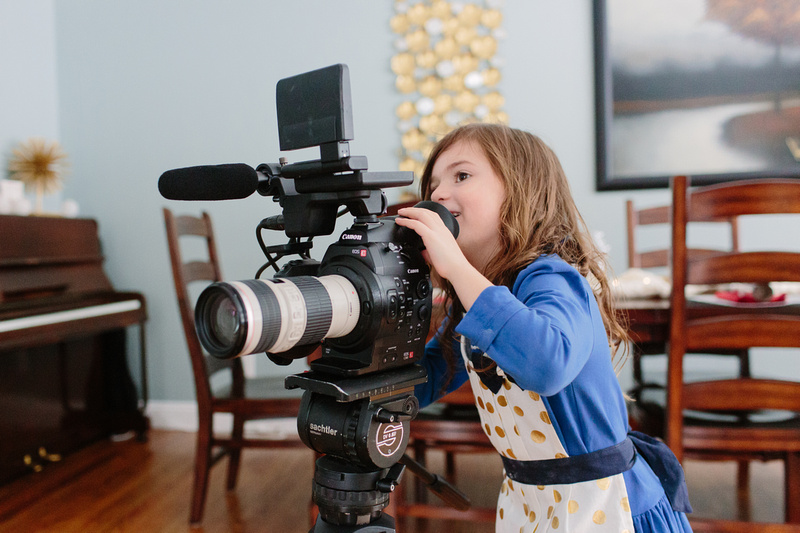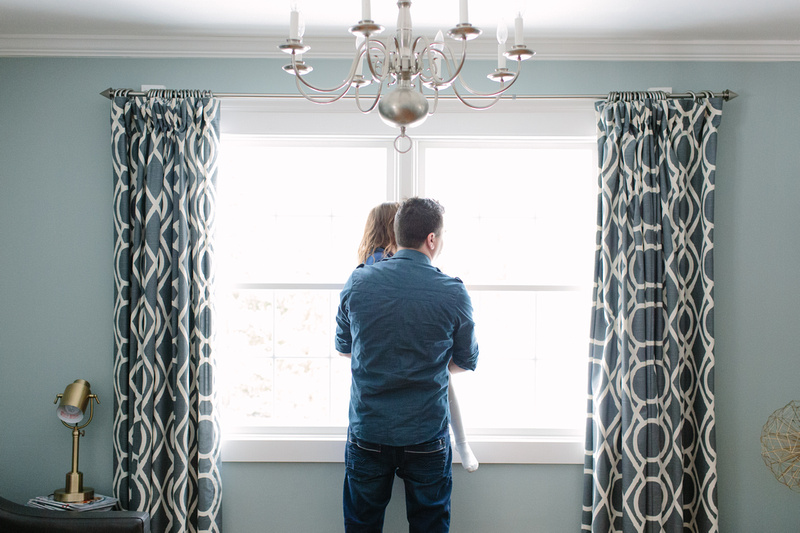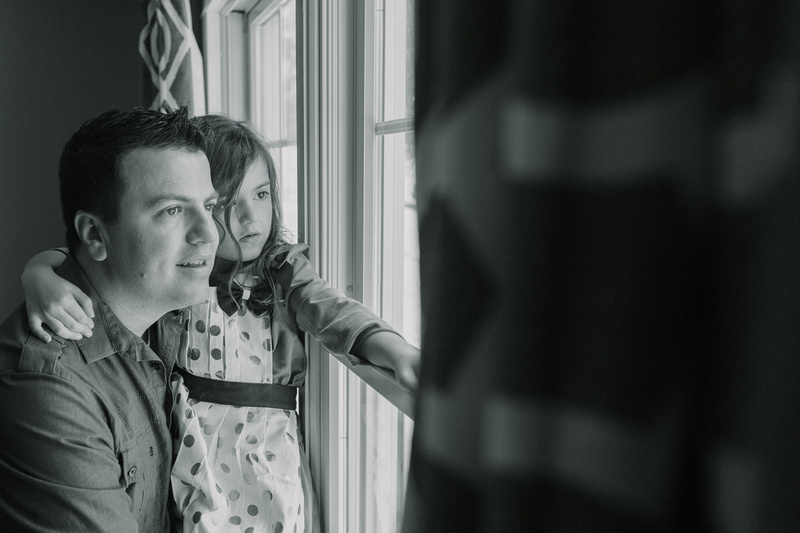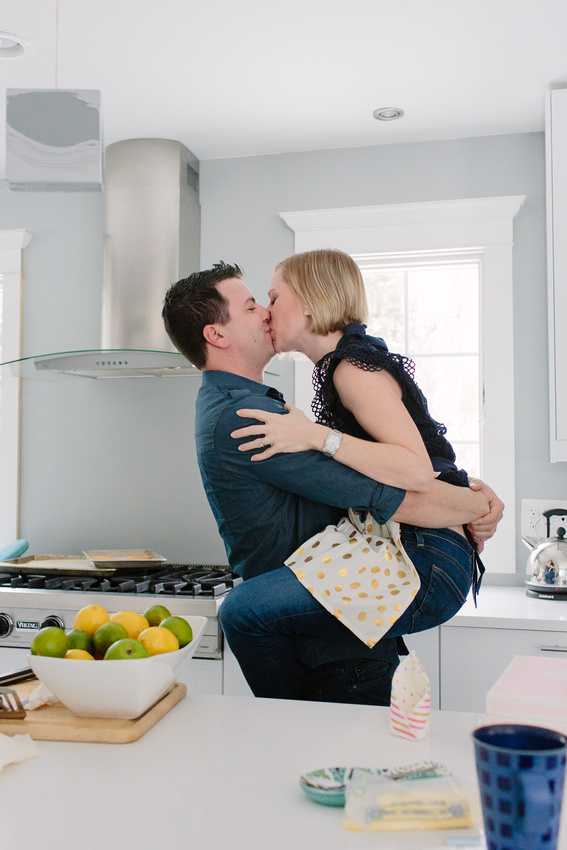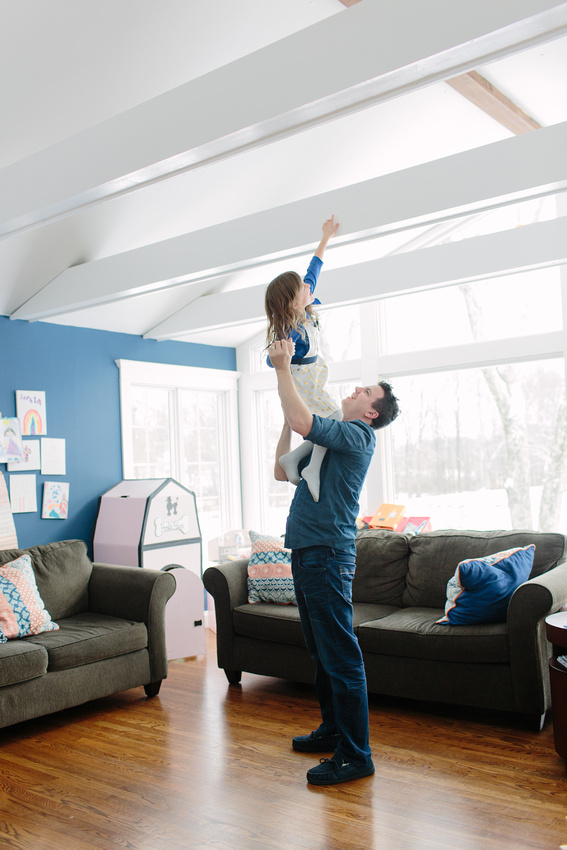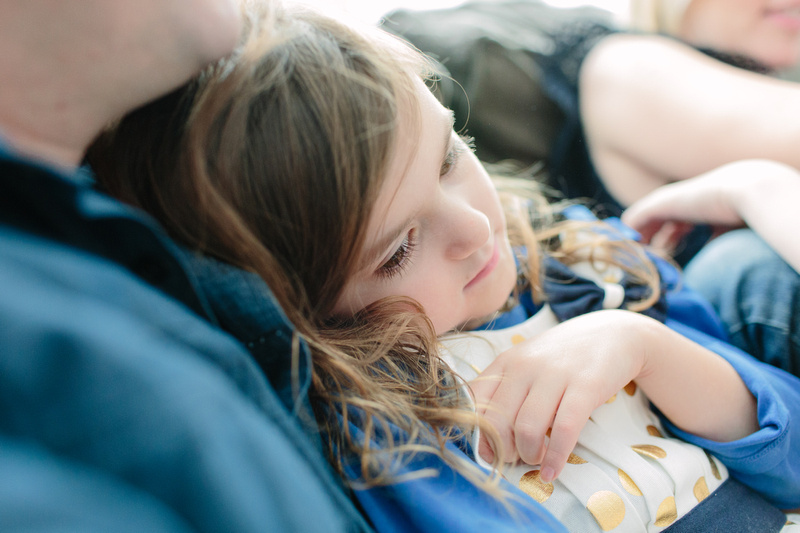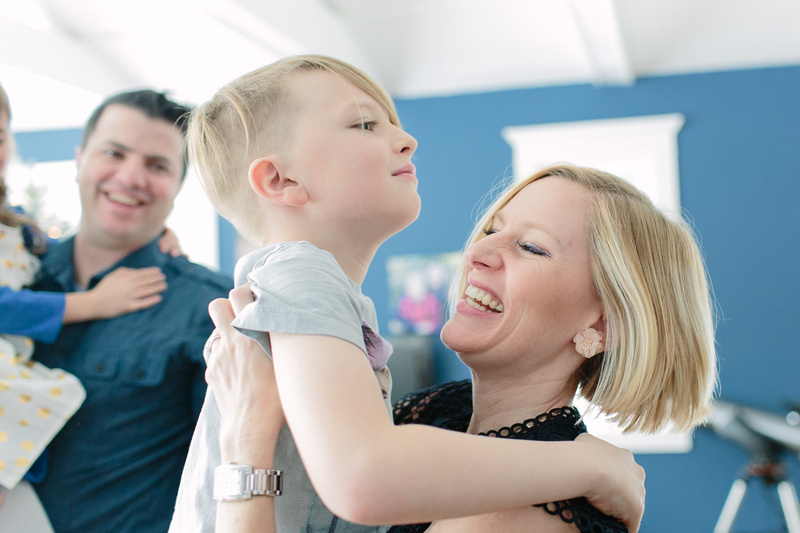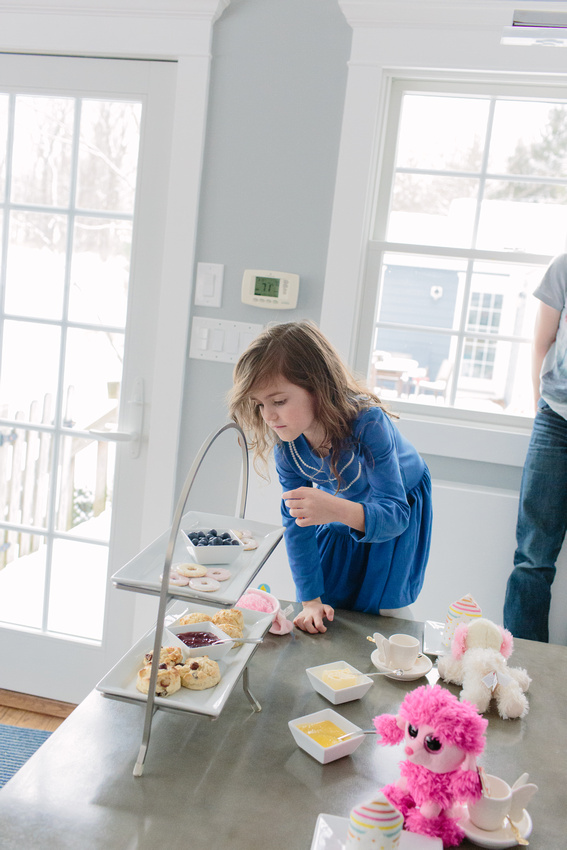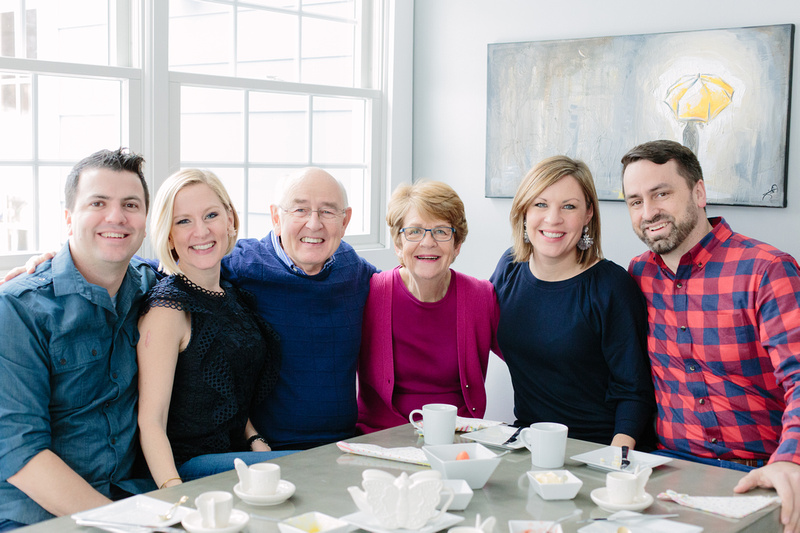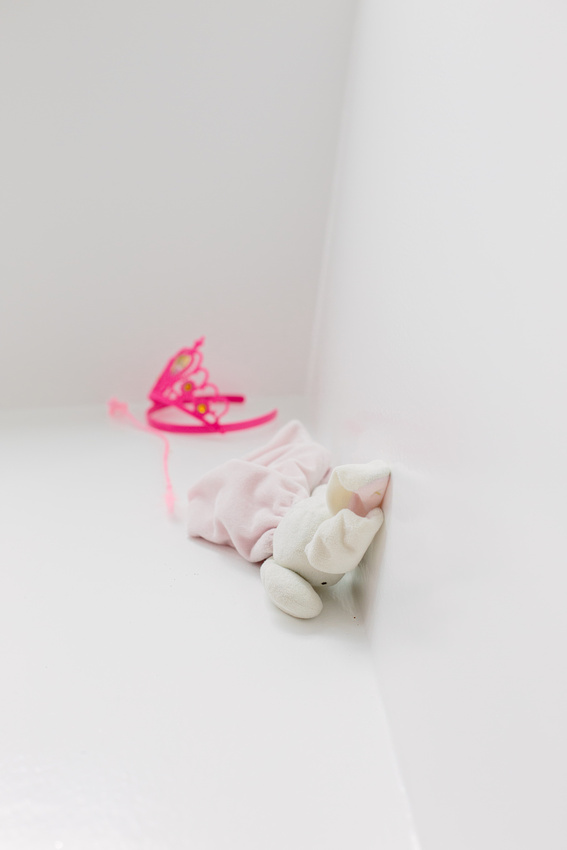 ---
My cousin Marybeth has been dating this SERIOUSLY AMAZING guy named Chris for five years now. We knew he was a keeper when he got on like a house on fire with an overwhelmingly large female cousin population- we all LOVE Chris! On top of this, he treats MB the way every parent dreams their daughter will be treated by a significant other. So when I heard he was planning to pop the question, I knew I had to get in on photographing the action! Plus, I'd be lying if I said MB hadn't dropped plenty of not-so-subtle hints that it would mean the world to her to have her engagement documented! And who could say not to that?

MB and Chris met in college at NJIT. Both are super creative (MB is an interior designer for an international development company and Chris is a freelance graphic designer/artist)... so you know their engagement would not want for the creative flair! Just as expected, Chris pulled out all the stops and blew his fiancé away!

Chris told MB that he had gotten tickets for them to go see Book of Mormon in the city with his bother, Shaun and sister-in-law, Moury. He suggested she wear an off the shoulder red and white polka dot dress. Since he has fabulous style, MB agreed! Little did she know, Chris incorporated that little red dress in the proposal story! He suggested that before the show, they stop by a local favorite, The Met! I didn't know all the details, but I knew it was going to go down in the Modern and Contemporary wing in front of one of MB's favorite paintings by Picasso. So I parked myself in the room and played it cool! With my camera and black Carmen San Diego hat, I proceeded to (and wait and wait!) for Chris and MB to arrive. When Chris, MB, and the gang walked in, Chris distracted MB while Shaun and Moury staged a canvas of a man on one knee, holding a ring and proposing to a girl in a red dress. MB turned around on Chris's prompting, saw the canvas and the tears just started flowing! In a true case of life imitating art, I watched the scene Chris had drawn on the canvas come to life- him on one knee with the ring and MB covering her face, crying! No surprise knowing Chris, but he knew exactly how MB would react! Onto her ring finger, he slipped the most beautiful art deco ring that Chris designed himself! Needless to say, the MET was less than thrilled with the painting being put on the wall momentarily, so we high-tailed it out of there!

There was no time to get pictures in the park as I had hoped, but for good reason... A surprise party for MB waited back at MB's parents' house! But soon enough, we will head back into the city and take some more engagement pics, so stay tuned!

I couldn't imagine a more perfect engagement... MB said herself "I just got engaged to the man of my dreams in front of a Picasso! Did that actually just happen?!"

I'm so thankful I was able to capture such special, irreplaceable moments for MB and Chris. I hope they cherish these photos... memories frozen in time... for many years to come!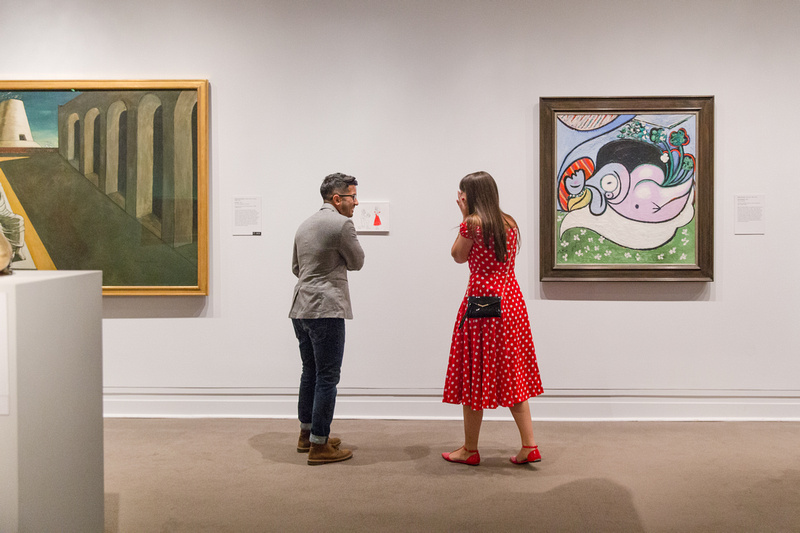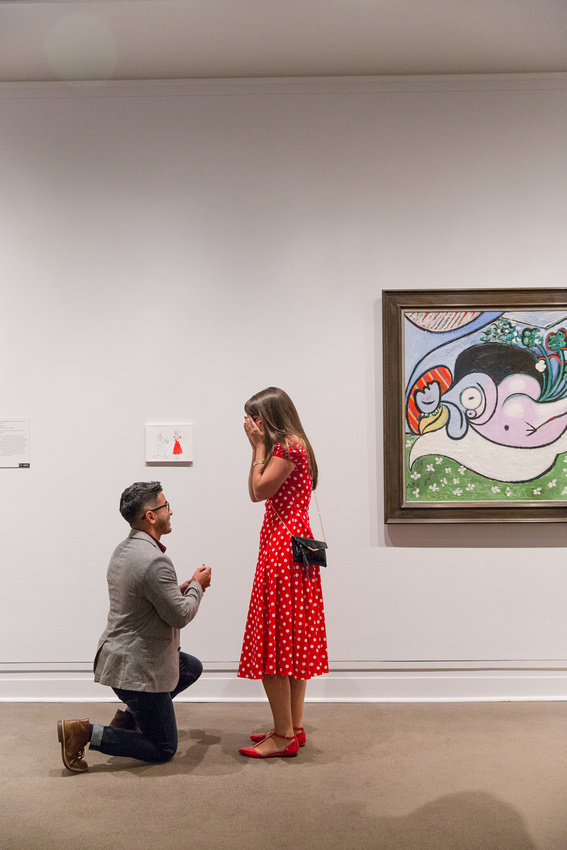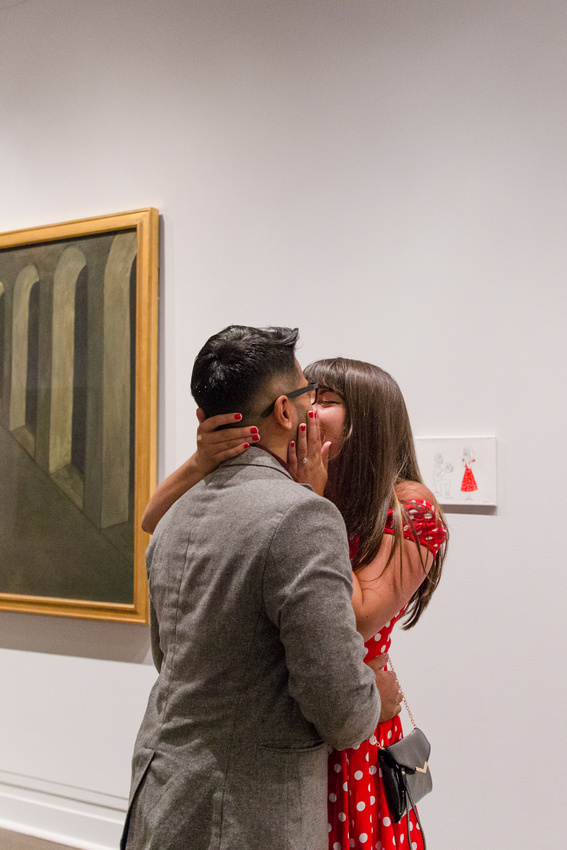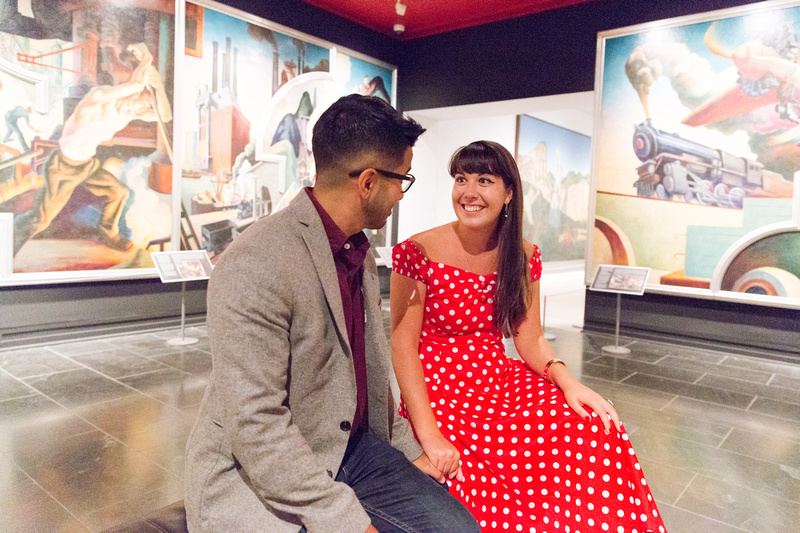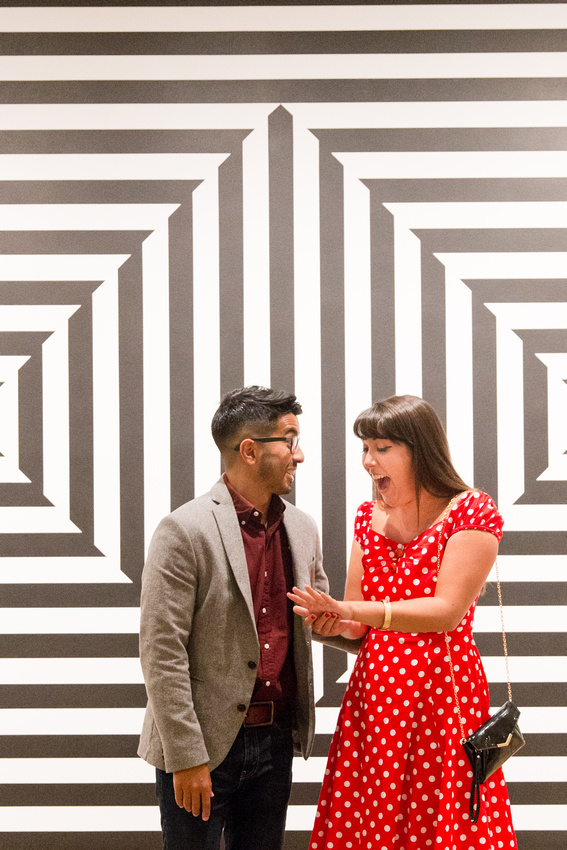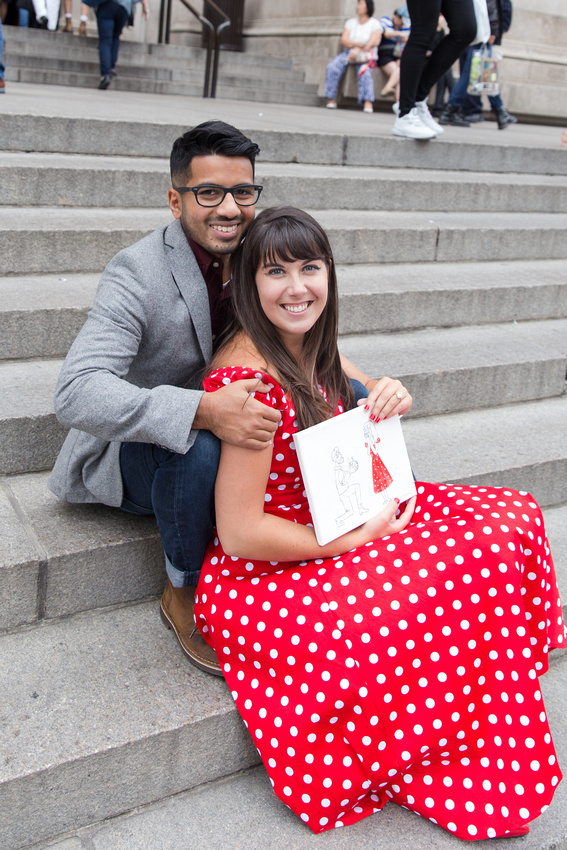 #OnCloudNarine
Archive
January February March April May June July August September October November December
| | |
| --- | --- |
| | January February March April May June (1) July (1) August September October November December |